Who can travel to Russia in 2022?
In accordance with Annex №1 of the Decree of the Government of the Russian Federation №635-R of March 16, tourists from the following countries may come to Russia:
the United Kingdom
United Arab Emirates
Tanzania (suspended till July 19, look for the latest data on Rustourism website)
Citizens of Abkhazia, South Ossetia and Ukraine residing in the Donetsk and Luhansk regions are also allowed to visit Russia.
There are 2 main rules for travellers who are going to visit Russia:
— You must be a citizen of these countries or have a residence permit (or any other document proving the right of permanent residence).
— You have to enter Russia by plane and only from the territory of your country.
As for other countries, there are certain categories of citizens that can enter Russia. See the full list on the Federal Security Service website (available in Russian).
These categories are:
— diplomats and their family members;
— drivers, captains and pilots of international flights;
— foreign nationals who are family members of Russian citizens
— citizens who need to take care for their closest relatives (e.g. husbands, wives, children, mothers and fathers);
— citizens who have a residence permit for Russia;
— migrants who participate in the governmental programme;
— citizens who come for medical treatment (the documents should be issued by the Ministry of Health);
— citizens entering due to death of a close relative (death certificate and a document confirming the degree of kinship are required);
— highly qualified specialists. See the instructions for such specialists on the Federal Agency for Tourism website (available in Russian);
— residents of Baikonur and employees of companies working in the space industry.
What documents are needed for entry to Russia?
Negative COVID-19 PCR test — provide it at the customs. You must make it no earlier than 72 hours before departure.
You do not need to stay in quarantine if you have a negative test result.
A passport valid for 6 months from the date of travel.
Application form for those who are on flights to the Russian Federation for border crossing. It is to be completed prior to arrival in Russia.
Visa (citizens of 58 states are eligible for visa-free travel. See the list of these countries at the Federal Agency for Tourism website).
You must apply for it at the nearest visa application centre of your country: electronic visas to Russia are temporarily suspended.
Visa application form.
Sample for British nationals.
Sample for citizens of other countries.
Medical Insurance (Russian abbreviation: DMS). It must be valid across the whole territory of Russia and cover possible COVID-19 infection.
Proof of accommodation. Required for citizens who are nor eligible for visa-free travel to Russia.
Things you need to foresee before travelling to Russia
You need to be tested for COVID-19 in 72 hours before your arrival. The fastest way to get a test result is to do express tests. Keep in mind that they might be more expensive. The certificate must be in English or Russian. You may request a Russian translation at the clinic.
If you will show signs of fever or any other symptoms of an illness, you may be asked to re-do the test upon arrival. Set aside some cash on that — on average, the test costs 3,000 rubles (approximately 34 EUR). If the result is positive, you will have to stay for treatment.
Rules and recommendations you should follow while travelling in Russia
— be sure to wear gloves and a medical mask in public places: shops, transport, public institutions and museums;
— maintain at least 1,5 meters between yourself and people around;
— avoid crowded places;
— take a taxi instead of public transport.
How not to get COVID-19 — basic rules
Precautions The World Health Organization advises to follow:
— wash your hands thoroughly with soap, use alcohol-based hand rubs;
— wear a mask and gloves in public places. The mask must cover your nose and mouth;
— cover your mouth with a tissue if you feel like sneezing or coughing. After that, dispose the tissue immediately;
— avoid touching your face.
Stay at home if you feel unwell. If you have fever, cough and difficulty breathing, call 103 immediately.
Who can travel to Russia in 2022?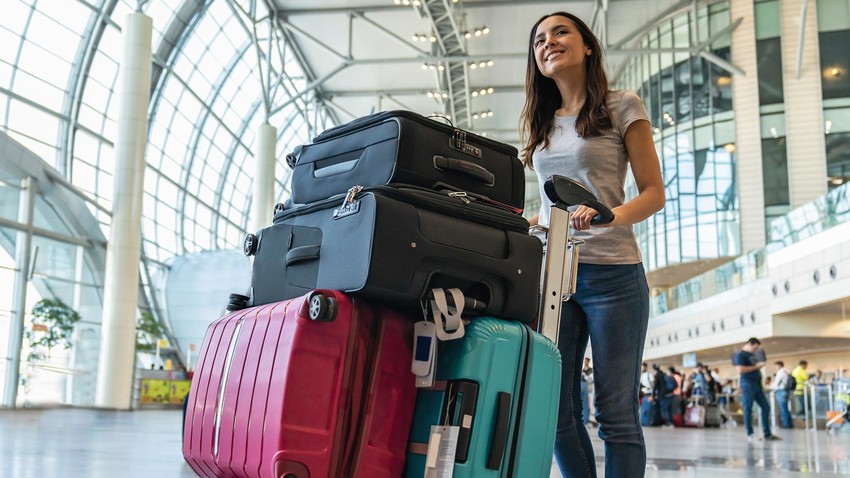 International tourism is currently going through difficult times, but the borders are gradually opening with certain restrictions. Russia is resuming air traffic with many countries and is beginning to issue tourist visas again.
Who can enter Russia?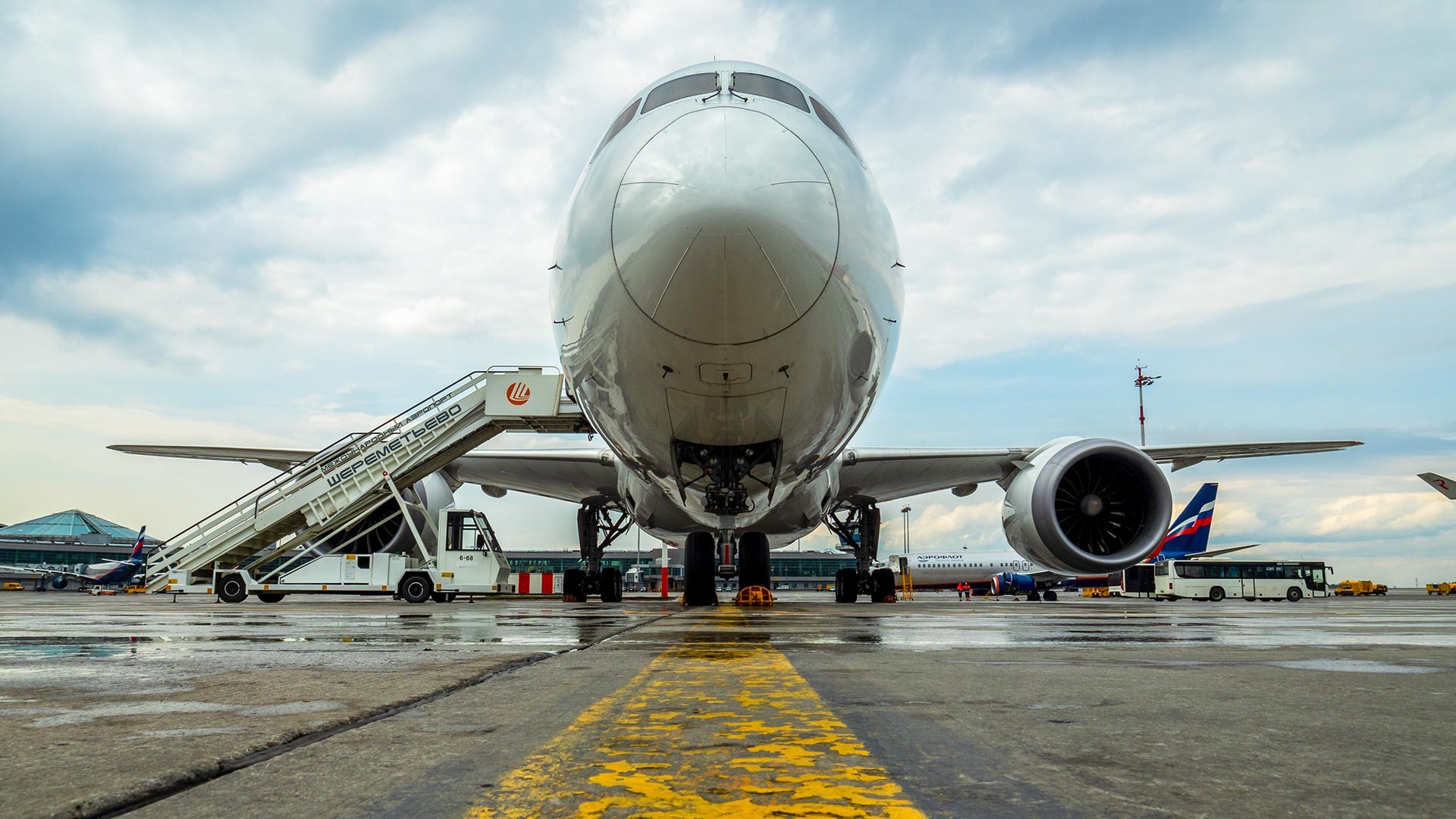 Denis Grishkin/Moskva Agency
The main document that regulates entry to Russia during the pandemic is the Government Decree No. 635-r (March 16, 2022) that is regularly upgraded.
According to this document, only certain categories of foreigners can visit Russia, regardless of citizenship: diplomats, pilots, Russians' family members, athletes to participate in competitions and specialists by invitation and foreigners with a residence permit in Russia. They can enter with any kind of transport.
Residents of the partially recognized republics of Abkhazia and South Ossetia can also enter Russia via land and railway checkpoints, regardless of the trip purpose. The main thing is that the entry must be from these republics.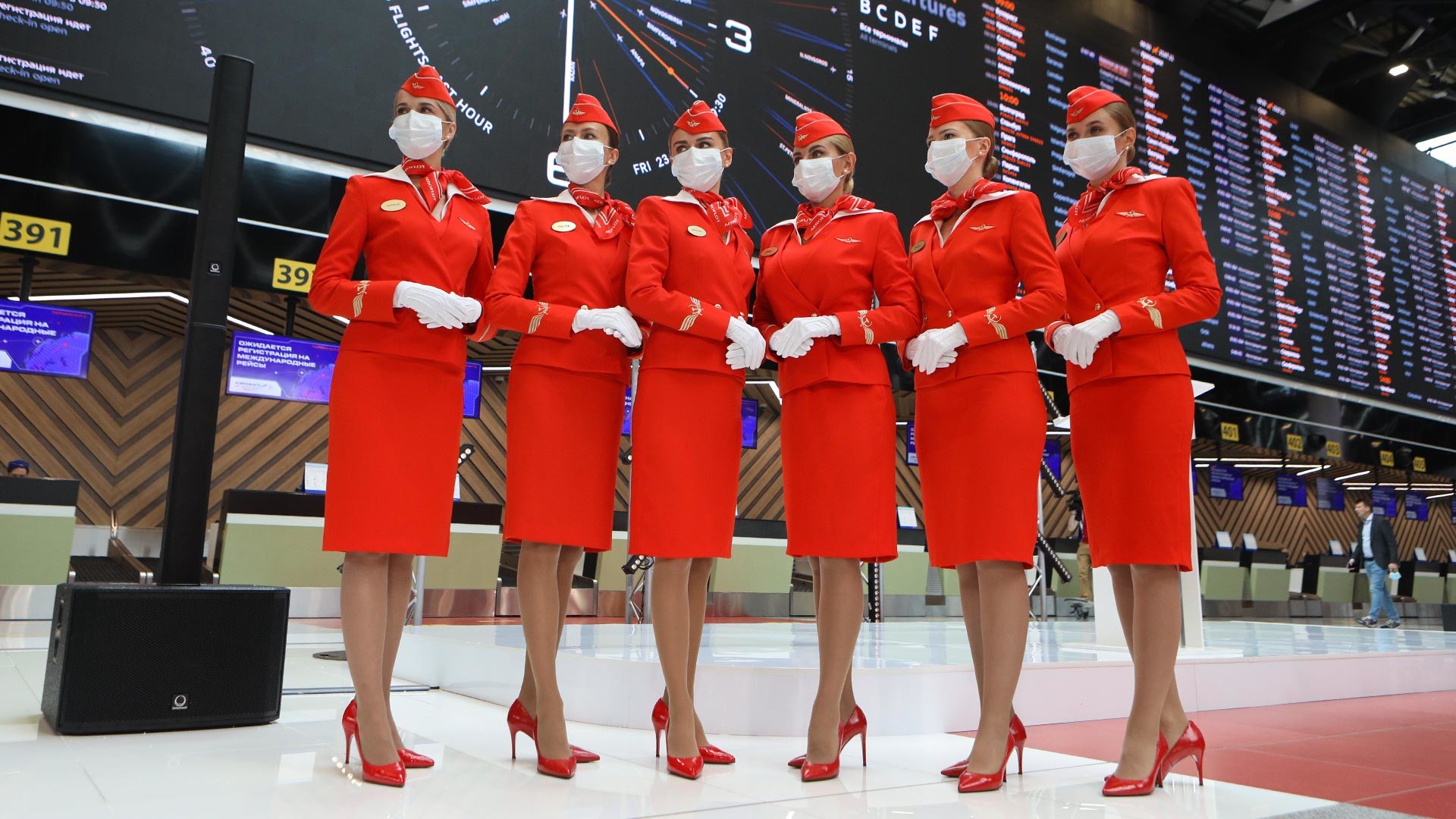 Andrei Nikerichev/Moskva Agency
However, no restrictions apply to Russian citizens: holders of Russian passports can freely return to the Motherland. Before registering for a flight, they need to fill out a special electronic form and upon arrival in Russia, they need to pass a PCR test for COVID-19 within three days and upload the results to the state services website. If they have a certificate of vaccination with a Russian vaccine, then the test is not needed. Note that foreign vaccines are not yet recognized in Russia.
Can a tourist visit Russia?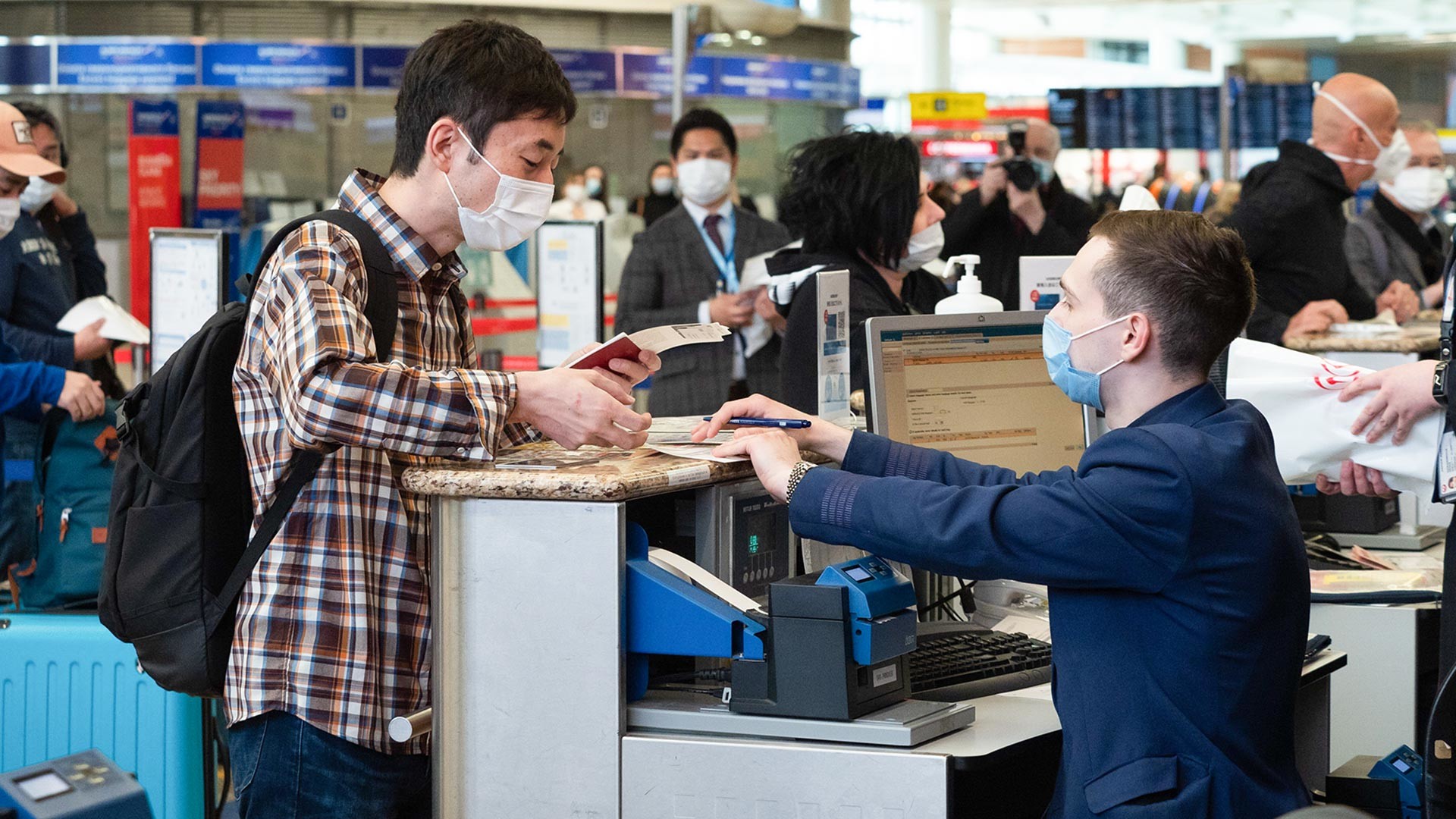 Denis Grishkin/Moskva Agency
According to the abovementioned decree, foreigners can come to Russia from those countries with which Russia has resumed regular flights, including for tourist purposes. It is important to come from that country where the visitor has citizenship or a residence permit. That is, a Turkish citizen must fly from Turkey, while a UK citizen – only from the UK. It's forbidden to enter Russia via land or sea borders (with the exception of Belarus: citizens of this state can also enter by train).
As of July 2022, the countries from which a tourist can fly directly are: Austria, Azerbaijan, Albania, Armenia, Belarus, Belgium, Bulgaria, UK, Hungary, Venezuela, Vietnam, Germany, Greece, Egypt, India, Iceland, Jordan, Ireland, Italy, Kazakhstan, Qatar, Cyprus, Kyrgyzstan, Korea, Cuba, Lebanon, Luxembourg, Mauritius, Maldives, Malta, Morocco, Mexico, UAE, Portugal, Saudi Arabia, North Macedonia, Seychelles, Serbia, Singapore, Syria, the U.S., Tajikistan, Turkey, Uzbekistan, Switzerland, Sri Lanka, Ethiopia and Japan.
To board the plane, you must provide a negative PCR test for COVID-19 (in English or Russian), made no earlier than 72 hours before entering Russia. Children under the age of two do not need to pass a test. There is no quarantine for holders of such certificates (anyway, you won't be allowed on a flight without them). Also, those arriving need to fill out a special form (sample) and have a policy covering medical expenses in the case of COVID-19.
Citizens of the Eurasian Economic Union (Armenia, Belarus, Kyrgyzstan, Kazakhstan) (and from September 1, 2022, all CIS citizens) must install the mobile app called 'Traveling without COVID-19' to enter Russia (Google Play and App Store) and enter the test results in the application.
In Russia, it is still necessary to wear a mask in public places, including on any form of public transport and shopping malls. You are not required to wear one outside.
Visa issues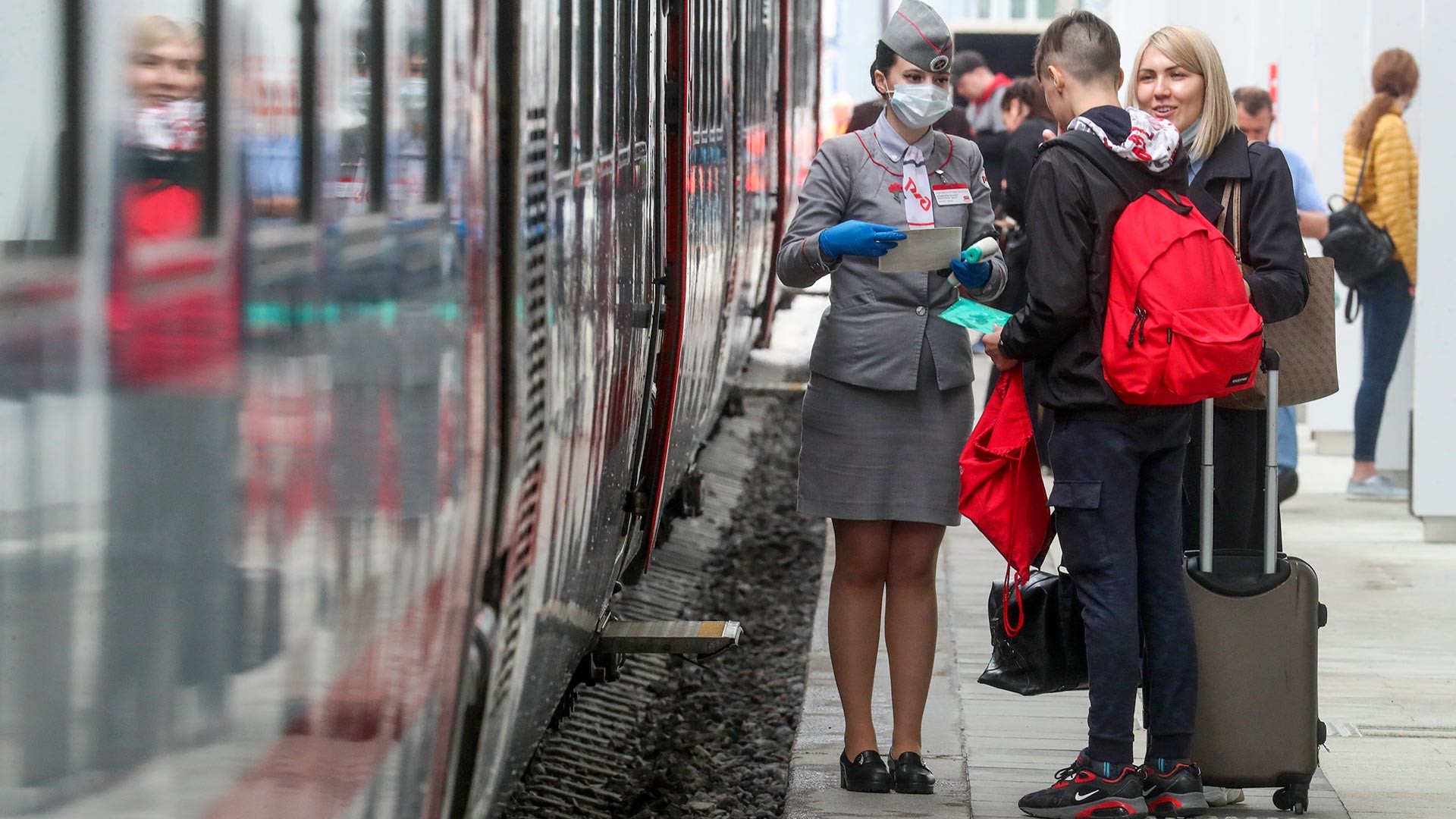 Russia has its own visa rules for each country, which can be found on the website of the Russian Embassy or the visa center of your country. If you already have a visa to Russia and you are included in the list of countries whose citizens are allowed to enter, then you can enter with this visa. If you need a new visa, then you need to apply for it at the visa center or the embassy in your country. Russia is once again issuing tourist, business and other types of visas, for countries with which it has resumed air traffic.
Note, a tourist visa will be given for up to six months, if a confirmed hotel booking is provided (the document is in Russian).
Meanwhile, citizens of 52 countries, including the EU, Japan and China, will be able to enter the country with an electronic visa, which can be issued in just four days, without the need for any documents confirming the purpose of the trip. Additionally, 72-hour visa-free entry to Russia for cruise ship passengers will, once again, come into force.
Important! In many countries, there are still restrictions on LEAVING for the purpose of tourism, so having a Russian visa does not even guarantee that you will get permission to leave your country. This should be clarified before making any trips.
All information is current as of July 23, 2022.
If using any of Russia Beyond's content, partly or in full, always provide an active hyperlink to the original material.
The New Russian E-visa Will Go Live in 2022 and Allow to Visit the Whole Country
In recent years, Russia has been testing new ways to simplify visa procedures and boost international tourism. This has seen, for example, visa-free entry for foreigners attending the 2018 FIFA World Cup, the launch of new region-specific electronic visas, and the improvement of airports and infrastructures in remote areas.
In February 2022, the Russian government announced they will take one further step for making the country more accessible to foreign travelers — the implementation of new unified E-visas for the entire Russian territory that are going live in 2022.
What Russian eVisas Were Previously Available?
In the past few years, destination-specific eVisas were made available for 3 Russian regions only:
The Far East District
The Kaliningrad Oblast
The St Petersburg and Leningrad region
Electronic visas have been a huge success thanks to their convenience, affordability, and much shorter waiting times. That is why the government has now decided to launch a unified E-visa that extends to the whole Russian territory and allows its holder to visit all the Federation's regions.
Other ways in which the government has facilitated international travel and communications include:
The renovation and expansion of the airport network in the Far East region
The opening of St Petersburg airport to low-cost airlines
The improvement of internet connection across the country, with new free wi-fi hotspots in major cities.
What Is the Difference between Regional eVisas and the Russian Unified E-visa?
The application process for the unified E-visa is just as quick and straightforward as that for the previous region-specific electronic visas. The online visa requirements are also very similar.
However, there are 2 main differences that are likely to be well-received among travelers.
E-visa validity: more time in Russia
Although the regional eVisa validity is of 30 days, eVisa holders were only allowed a maximum stay of 8 days in Russia since the moment they first entered the country. As the Second Secretary of the Russian Embassy in the Philippines Denis M. Karenin commented, this is just "enough time to visit St. Petersburg and Kaliningrad".
The new unified E-visa allows foreigners to stay in the country for up to 16 days. Moreover, it remains valid for 60 days from the day it is approved. This is especially helpful for those who wish to explore more than one city or/and arrive in Russia after a long flight from a distant country.
More territory covered: non region-specific visas
The regional eVisas for the Far East, St Petersburg, and Kaliningrad only granted their holder entry into a specific Russian region. Once they were done visiting, foreigners had to leave Russia from a border crossing point belonging to the same region they first entered. Had the foreigners wished to see another part of the country (for example, both St Petersburg and Moscow) they would have had to apply for another relevant visa.
The new unified E-visa applies to all cities within Russia. This gives tourists much greater freedom of movement. The only exception is represented by special restricted areas and facilities for which written permission is required.
The number of entry points eligible for the unified electronic visa has also been increased and visitors can leave and enter Russia from any of the relevant crossings.
How to Visit Russia with an E-visa
Using the new electronic visas for Russia is very easy.
Once the request is approved, the visa will be sent electronically to the holidaymaker. It is important to print out the confirmation or keep a digital copy on a mobile device before traveling to Russia.
Visitors will then need to carry the visa with them and present it at the border to the Russian immigration officers.
Prime Minister Mikhail Mishustin approved a list of 29 eligible border crossing points to enter Russia with an E-visa. These include maritime, land, and airport crossings.
Are Russian Visas Free?
The vast majority of Russian visas require the payment of an application fee. This goes to cover the processing costs of the visa.
Fortunately, electronic visas are usually cheaper since the amount of both paperwork and manpower required to review applications is lower. However, fees apply to E-visas too.
Why Is Russia Launching New Visas?
Home to 23 UNESCO World Heritage Sites and famous for its unique architecture and stunning natural beauty, Russia is already the ninth most visited country in the world, with 33 million foreigners choosing it as their holiday destination in 2013.
However, the government is looking to expand the sector even further. Russian President Vladimir Putin has announced his plan to raise the annual tourism revenue of the country to $15.5 billion by the end of his presidential term in 2024.
As part of the national Digital Economy Program, different types of electronic visas have been launched recently to encourage foreign arrivals. The traditional paper tourist visa for Russia requires applicants to submit their papers in person at a Russian embassy or consulate. Moreover, travelers have to obtain an invitation letter from a Russian entity in order for their visa application to be considered.
The new electronic visas change things dramatically. Without having to queue at the embassy, eligible tourists can simply apply online in minutes from anywhere in the world. All they need is an internet connection and a few supporting documents like their valid passport.
How to make a visa?
Important: Russia Government announced on the 6th of February 2022 that from 2022 citizens of 53 countries can enter Russia with new electronic visa, that will have up to 16 days validity (online application, no need to visit Embassy, no invitation letter required). More details will follow soon.
Visa is one of the first questions we get from everyone who thinks about visiting Russia. Getting a visa to Russia is 100% possible and quite simple, in this article we will give basic information about it.
Do I need a Russia visa?
If you are a foreigner and decided to visit Russia one of the first questions you will have is HOW TO GET RUSSIAN VISA? To begin with here is General information:
1) There are countries that can enter Russia without visa, for example Brazil, Argentina, Peru, Chile, Malaysia, Israel, South Korea, South Africa, Mongolia, Cuba, Columbia, UAE, Hong Kong, Turkey, Thailand and some other. If you are lucky most probably you know that 🙂
2) Unfortunately, for North America, most of the European countries, Australia visa is required.
Standard tourist visa is 30 days long, can be single or double entry. With USA it's an exception, standard tourist visa can be 30 days or 3 years as well. But that is the only such exception that we know.
Business visa is the most common way when 30 days is not enough. It can be 90 days, 180 days, 365 days and even 3-5 years, single, double or multi entrance as well. Business visa seems very special, but in fact it is just a kind of visa. You don't have to have a business case in Russia for this. If you need such a visa, write to us, we know how to do it.
There are many other types of visa, but that's not applicable to motorcycle travelling. Everybody uses, either tourist, or business visa.
You can apply for a visa 3/6 months (depends on the country) before you plan to visit Russia. Application process takes approx. 10-14 days. During last years more than 500 riders from all over the world travelers with us in Russia and we never had any case when our client couldn't make a visa. It's a paper work and it takes some time, but in general there is nothing special.
The list of necessary documents for Russian visa:
– A tourist confirmation (letter of invitation) – we provide this
– Passport with no less than 2 empty pages for visas, valid for 6 months from the visa expiry date
– A printed visa application filled out at https://visa.kdmid.ru/PetitionChoice.aspx, signed by the applicant
– One passport size (3.5 x 4.5 cm) clear photo in color
– Medical insurance policy valid for Russia
Most tricky question for most people is how to get an invitation letter. If you travel with us we will prepare it. If you travel on your own and don't have any contacts in Russia write us and we will find solution. Possibly we can do it for you or advise place where you can get it.
Application form must be downloaded or filled online at Russian Embassy website or at Russia Visa Center web site. We will give you addresses below.
Also, you need usual medical insurance for travel abroad. You can buy it your local insurance company. We strongly suggest making extension for active sport/motorcycle riding.
How, where to apply?
You have two options, apply directly to Embassy or use special visa centers in your country that are usually available. There is no difference where to apply, just choice what is located close to you. In some countries Russia has no visa centers, for example in Australia, there is just Embassy and you must apply there.
Regarding visa centers we want to give you just a bit more information so that you understand how it works. They were created approx. 7-10 years ago all around the world as the number of people travelling was constantly growing and Embassies were not ready to handle so huge number of applications. So, governments of all countries were happy to delegate application process to few commercial companies that offered their services.
There are two companies that maintain/manage visa centers all around the world, their names are VHS and VFS. Very close names. Most of the world visa application process is divided between them.
If you go here www.vhs-italy.com, you can look for your countries that are served by VHS: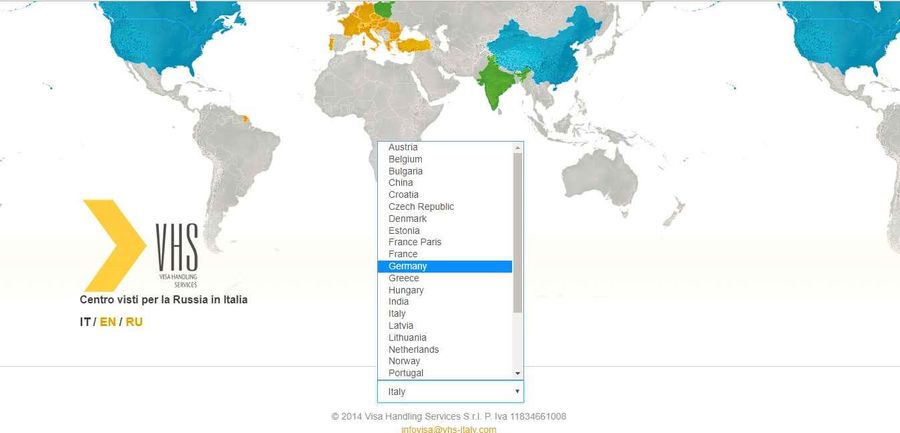 If you go here http://www.vfsglobal.com you can see counties that are served by VFS: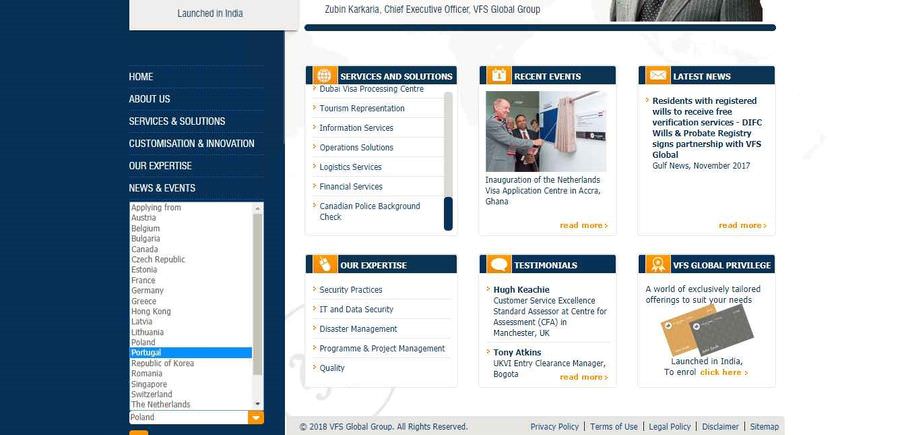 Applying for a visa through VHS or VFS is fully legal, they are simply hired by governments in different counties to help people travel. In such countries as Italy, Germany, USA there are 2-3 Embassies and 3-5 visa offices located in different places around the country. Choice which is closest to you and apply there. And don't forget you can always apply directly through Embassy.
FAQ about visa application process
1. Where can I read more information how to apply for Russian visa from my country?
Here are links to official visa centers of Russian Embassies in some countries (just a selection of countries)
Here are links of Russian Embassies in some countries (just a selection of countries)
2. Is it necessary to visit visa center or Embassy personally?
For most countries no
3. What is the price of visa?
Depends from country to country, but on average 100-200 Euro
4. Who can help me with all this paper work?
There are visa agencies in all countries that help people handle all this paperwork, usually they charge extra 100 Euro/USD but they do all papers and bring your docs to Embassy instead of you
5. Why in the application form they ask me to write all countries where I have been during last 5-10 years?
We are sorry, but we can't do anything with this. Such are the rules. As a consolation we can say that it's the same for other countries as well and when you apply for USA, Canada or Australia visa you must fill even more information
6. Do I have to pass interview?
In 95% you can just send your passport with application documents by post to Embassy and get it back with visa in 2 weeks. Sometimes in some countries you must apply in personal and you can be asked at the Embassy what is the purpose of your visit, what's your plan for Russia. Just tell the truth, that you want to Explore Russia with a motorcycle with local tour company and that's it
7. What if I didn't get visa? Will you refund me money for the tour?
We never had any case when somebody was not given a visa. But if such will happen we will return you money that you paid for the tour, so don't be afraid of this
8. I want to stay in Russia for more than 30 days, can you help me with business visa?
How to get Visa to russia from Italy in 2022
Is it necessary to have visa to Russia for citizens of Italy?
Yes, citizens of Italy have to get visa if they want to visit Russia.
Visa is a document for foreigners which allows to cross the border of Russia legally.
For getting visa to Russia you need to get an invitation for visa and health insurance. These documents must be submitted to the Russian Consulate abroad.
Information on this website is available in the following languages:
Russian, English.
For getting visa an Italy citizen should know:
Italy (Italian Republic) is the state of European Union. Territory of this country occupies 71st place in the world and 23rd place in terms of population (more than 60 million people are Italian citizens). In Italy there are more monuments listed as a UNESCO World Heritage Site than in any other country in the world and a huge number of tourists come here every year. At the same time, Italians also love to travel: in particular, more than 190 thousand Italian citizens travel to Russia every year.
Short list of steps-to-do for Italian:
To have valid passport
To get an invitation to Russia
To get a medical insurance
Fill in the form on visa.kdmid.ru and print it
Paste your photo 3,5х4,5 cm in form
Pay consular (visa) fee ≈ 40$ (35€)
Bring or send documents to the Russian Consulate (passport, invitation, insurance, application form, receipt)
Wait for 1 to 10 calendar days and get a passport with visa
In order to obtain a Russian visa, the Italian needs to contact the Embassy or Consulate General of Russia in Italy. Before visiting the Consulate, you need to get an invitation, medical insurance for a visa and complete the online form on the website of the Consular Department of the Ministry of Foreign Affairs.
There are the following types of visas and purposes of visiting Russia:
tourist visa – sightseeing, visiting museums;
business visa — meetings and negotiations with a Russian businessmen, auctions, conferences, exhibitions;
private visa — a meeting with Russian relatives (a tourist visa is also suitable for this);
work visa — work in a company located in Russia;
e-Visa — for short trips.
Comparison of length of stay and price of visa:
| Type of visa | Length of stay | Full processing price |
| --- | --- | --- |
| Tourist | from 1 to 30 days * | ≈85$ |
| Business | from 30 days to 1 year ** | from 125$ |
| Private | from 30 to 90 days | ≈162$ |
| Work | from 1 to 3 years | from 1220$ |
| Electronic | from 1 to 8 days | ≈17$ |
* – for Italy citizens is possible to issue a tourist visa for 6 months!
* – visa can be valid up to 5 years, but it is possible to stay in Russia continuously for no more than 90 of 180 days
Cost example of visa for an Italian
Cost example of single tourist visa to Russia for 14 days (2 weeks) for Italy citizen:
The cost of visa is always calculated individually. Using this example, you can calculate the cost of your visa.
| | |
| --- | --- |
| Invitation to Russia | ≈15$ (≈13€) |
| Medical insurance | ≈1,5$ per day * 14 days ≈ 17$ (≈15€) |
| Photo 3.5 x 4.5 cm | ≈8$ (≈7€) |
| Consular fee | 40$ (≈35€) |
| Postal services (optional) | 5$ (≈4€) |
| Total: | 85$ (≈74€) |
Consular fee for tourist visa
(the main expense)
The visa fee has a fixed value and depends only on the multiplicity of the visa issued.
The size of the consular fee depends on the multiplicity of the issued visa to Russia:
Visa fee for citizens of the Italy in 2022 (check on the website of the Consulate)
Ordinary *
Urgent **
Single
40$ (35€)
80$ (70€)
Double entry
40$ (35€)
80$ (70€)
Multi-entry
40$ (35€)
80$ (70€)
* Normal processing time – from 4 to 20 working days
** Urgent processing time – from 1 to 3 working days
Tourist visa to Russia for Italian citizens
If an Italian citizen wants to come to Russia to visit museums and sightseeing, he should submit documents to the Russian consulate in advance for getting a tourist visa. In addition to the visa application, he will need documents confirming the purpose of his trip (for example, a tourist invitation).
In order to receive a tourist invitation, the Italian can apply to any travel agency, registered in the Unified Federal Register of Tour Operators (the presence of such registration is confirmed by the presence of a reference number). It usually takes about 5 minutes from issuing tourist invitation online by foreigner to a tour operator, because tour operators issue these invitations on their own forms. At the same time, all invitations contain two parts:
Tourist voucher indicating that you have bought a tourist ticket to Russia.
Confirmation of tourist admission — the Consulate is requested to issue a visa to a foreign citizen.
Invitations contain the same information regarding the travel agency that invited the foreigner to Russia (name, address, reference number), info about foreign tourist (passport details) and his trip (city of visit, hotel, date and duration of trip).
In the presence of a tourist invitation and other documents necessary for getting a visa (such as a medical insurance valid throughout Russia), a tourist visa will be issued to an Italian citizen for the period specified in the invitation (up to 30 days). Usually, tourist visas are single-entry, but in some cases double-entry visas are issued to enter Russia.
For citizens from the Italy is possible to get tourist visa to Russia for 6 months!
Business visa to Russia for Italian citizens
A business visa to Russia is required for those Italian citizens who want to come to sign a contract or attend an exhibition. To get a business visa, the Italian must apply to the Russian consulate, complete a visa application form and show a business invitation and some other documents.
In addition to business travel, such a visa is convenient for a longer (up to 90 days) continuous stay in Russia. A business visa is devoid of the problems that private visas have and, at the same time, it is possible to stay with this type of visa in Russia continuously 3 times more than with tourist visa.
A business visa to Russia can be issued to Italians for up to 5 years. Such visas are single, double or multiple.
To get a business visa you have to receive a business invitation to Russia. There are different types of business invitations for Italians, all of them have their pluses and minuses:
A letter from a Russian organization
An invitation as a letter from an organization is entitled to issue only those organizations that have accreditation under the Consular Department of the Ministry of Foreign Affairs of the Russian Federation or the Central Administration of the Ministry of Internal Affairs of the Russian Federation. This invitation sets out a request for consulate employees to issue a business visa to Russia to a specific foreigner. It takes about 5 minutes to made such a business invitation, because it is issuing directly on the letterhead of the inviting organization.
I suggest to issue business invitations for citizens of Italy in the form of letters from organizations, because they are much cheaper than invitations on the form of the the Ministry of Foreign Affairs of the Russian Federation or Telex. In addition, an invitation letter arrives at the client email immediately after payment for the organization's services. The original of such an invitation to the consulate no need to be presented, which can significantly save on its transfer. Another positive point is, if Italian has two or more business visas to Russia, he can be issued a business visa for 5 years on the basis of an invitation letter.
The form of Ministry of Internal Affairs
On the form of the Central Office of the Ministry of Internal Affairs of the Russian Federation, business invitation can be issued on the basis of an application from the inviting company. It takes from 7 to 21 business days to make an invitation this way. At this time, checking is carried out for the presence of a foreigner for whom the company is applying for, such as deportations from the Russian Federation or unpaid fines earned by him on his previous visits to Russia.
Electronic invitation from Ministry of Foreign Affairs (Telex)
An electronic invitation from the Ministry of Foreign Affairs (Telex) is issued from 7 to 21 business days. At its core, it represents an order submitted from the Russian Foreign Ministry to the Russian consulate abroad about the issuing of a business visa to a specific foreigner. In the case of issuing an invitation for the Italian this way, the inviting party will have to tell him only the telex number and information about the inviting organization, which will be required for filling out the visa application form. No forms will need to be sent to Italy.
Private visa to Russia for Italian citizens
Guest visas are issued to those foreigners who want to come to Russia to visit their relatives or friends. To get a guest visa, the Italian must present to the Russian consulate a private invitation issued for him by the inviting party located in Russia.
In order to send to Italian a guest invitation, his relative or friend who has citizenship or a residence permit of Russia have to apply to the local branch of the Ministry of Internal Affairs of the Russian Federation with a request for a guest invitation and with documents attached to it (copies of passports of the invited and inviting persons, certificate of income of the inviting person, receipt of payment of state duty).
It will take about 30 days to wait for a response on your application (in the form of a guest invitation or a written refusal). During this time, employees of the Ministry of Internal Affairs will verify the information provided to them, and if it turns out that foreigner violated the rules, applicable to foreign nationals in his previous visits to Russia, invitation will not be issued. If facts will not be founded, an invitation for the Italian will be issued to the inviting person and had to be sent to the foreigner.
The duration of a guest visa issued to Italian may not exceed 90 days. Depending on what is written in the guest invitation, a visa can be single or double.
Work visa to Russia for Italian citizens
A citizen of Italy should apply for a work visa only if he has already found an employer in Russia. For applying for work visa to Russia, foreigners need to have a work permit and a work invitation, which employer company can apply for only.
If the employer company is really interested in the Italian's arrival in Russia, he will make out documents up and send the papers he needs, on the basis of which he can get a visa at the Russian consulate with a validity period of 90 days. This time should be enough for the Italian to come to the Russian Federation, register him for migration registration, official employment and extend the validity of the work visa for the duration of the work permit.
It is up to the employer to oversee that a foreigner is timely registered with a migration account and timely renews a work visa. Therefore, in the event of a change of employer, the Italian needs to leave Russia and re-issue a work visa. If the employer remains unchanged for several years, the foreigner will be able to renew his work visa every year and live in Russia for this entire period.
Usually, the validity of a work visa is 1 year, but highly qualified workers can get a three-year work visa. Regardless of the validity period, a work visa is a multiple entry.
E-visa to Russia for Italian citizens
Italians who want to stay in Russia for a short period of time can do this with an electronic visa. According to this type of visa document, Italian citizens can come to the Russian Federation and stay in Russia from 1 to 8 days.
This visa format has been introduced as an experiment that continues to this day. For getting an electronic visa, Italian citizens do not need an invitation, only a digital photo and a completed application form on the Foreign Ministry website. With electronic visa Italian citizen can visit only the Kaliningrad region (St. Petersburg will also be included in this list from October 1, 2019).
Новый закон для иностранцев: работать в Германии смогут (почти) все
1 марта в Германии вступает в силу новый закон, который облегчит специалистам не из ЕС доступ к немецкому рынку труда. DW объясняет, что конкретно изменится.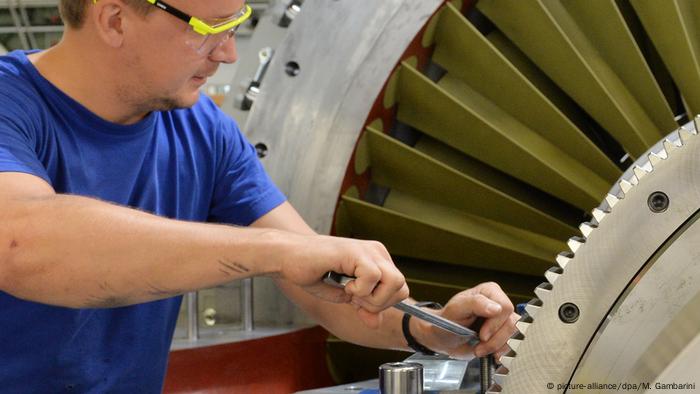 С 1 марта в Германии начнет действовать новый закон об облегчении трудоустройства для кадров из стран, не входящих в Евросоюз. Он в корне меняет положение иностранных специалистов с профобразованием. Но есть и ряд других полезных новшеств.
Главное – квалификация
Итак, главное нововведение – устроиться на работу в Германии теперь смогут не только выпускники вузов, но и представители рабочих специальностей. Ранее шансы на трудоустройство у тех, кто окончил техникум или колледж, были лишь в том случае, если профессия входила в "позитивный список" дефицитных кадров. Теперь это ограничение снимается и о списке можно забыть.
Будут действовать два основных условия: первое – это наличие квалификации, то есть должен быть диплом вуза или диплом о профобучении, которое длилось как минимум два года. Квалификация должна быть подтверждена немецким профильным ведомством. Ранее для некоторых профессий, как врач или учитель, признание диплома было обязательным, для других, например, для инженера или айтишника, – добровольным. Теперь же для всех действует одно и то же правило. Правда, в нем есть исключение: иностранные IT-специалисты с уровнем немецкого хотя бы B1 (или знаниями английского, если это рабочий язык) смогут работать, не подтверждая в Германии диплом, – им достаточно иметь как минимум три года опыта работы в своей сфере (за последние семь лет) и трудовой договор с зарплатой не менее 4140 евро в месяц.
Предложение о работе
Второе условие: должно быть конкретное предложение о работе или уже заключенный контракт с немецким работодателем. Проверки на приоритетность (то есть может ли вакансию занять специалист из Германии или ЕС), которую ранее проводило Федеральное агентство по труду, больше не будет. Зато условия занятости по-прежнему будут контролироваться – и для немца, и для иностранного специалиста на той же вакансии они должны быть одинаковыми. При Федеральном агентстве по труду создана сервисная служба, которая консультирует иностранцев по вопросам трудоустройства.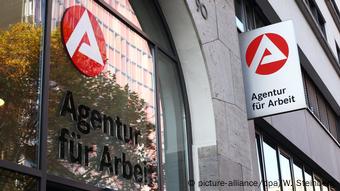 В сервисной службе при Федеральном агентстве по труду подскажут план действий
Характер деятельности должен соответствовать полученным знаниям. Это означает, что возможной становится занятость по родственной профессии. Кроме того, специалистам с дипломом вуза будет разрешено выполнять и работу, для которой достаточно средней профессиональной квалификации. Однако это правило не будет действовать для претендентов на "голубую карту" (Blue Card) – здесь наличие диплома вуза остается важным.
Разрешение на подсобную работу в Германии, не требующую специальной подготовки и наличия квалификации, новым законом не предусмотрено.
Контекст
Бюджетному сектору в Германии не хватает айтишников: это правда?
К 2030 году бюджетным организациям в Германии будет не хватать 730 тысяч человек. Эксперты McKinsey предупреждают о надвигающейся недееспособности госсектора.
Как IT-специалисты из Львова работают и живут в Берлине
Александр и София Кондрашовы – украинские специалисты, нашедшие работу в высокотехнологичных фирмах Германии. Корреспондент DW встретился с молодой семейной парой в Берлине. (08.01.2019)
В Берлине намерены открыть Германию для иностранцев
Уполномоченная правительства ФРГ по делам миграции, беженцев и интеграции иностранцев Мари-Луиза Бек высказалась за привлечение в Германию большего числа иностранцев. (16.01.2004)
Устроиться на работу в Германии будет проще
Германии не хватает квалифицированных специалистов. Новый закон должен облегчить трудоустройство кадров не из ЕС. В Берлине обсудили, как его применять на практике. (16.12.2019)
Университеты в Германии: что важно знать о подготовительных курсах
Для абитуриентов из России, Беларуси, Украины, которые планируют поступать в немецкий вуз, колледж довузовской подготовки может быть обязательным условием. (02.04.2019)
Как российский студент может начать учебу в Германии?
Языковой курс, краткосрочная стажировка или полноценное обучение с получением немецкого диплома – время, проведенное в немецком вузе в любом случае станет ценной строчкой в резюме. (15.05.2015)
Есть в нем и еще одна оговорка: специалистам старше 45 лет немецкая рабочая виза будет выдаваться, только если трудовой договор предполагает заработок от 3795 евро в месяц до вычета налогов.
Поиск работы
Тому, кто имеет квалификацию и хорошо говорит по-немецки (как минимум на уровне B1), будет разрешено проживать в Германии без трудового договора в течение полугода – для того, чтобы найти себе работу. До настоящего момента такая возможность была только у специалистов с высшим образованием. Важное условие – квалификация должна быть признана в Германии. Тот, кто ищет работу, должен сам себя финансово обеспечить. Социальных выплат государство в этом случае не предоставляет. Наличие страхового полиса и временного жилья – обязательные требования. Параллельно с поиском возможности трудоустроиться будет разрешено до 10 часов в неделю подрабатывать у будущего работодателя, так сказать, чтобы присмотреться друг к другу.
Повышение квалификации
В случае, если при сравнении иностранной квалификации с немецкой были выявлены несоответствия и для ее признания в Германии специалисту не хватает теоретических знаний или практического опыта, можно будет получить визу сроком от 18 до 24 месяцев с целью повышения квалификации. Знания немецкого языка должны быть хотя бы на уровне A2.
Возможности профобучения
У иностранцев не из ЕС, которых интересует профобучение в Германии, с новым законом появляется возможность получить визу как минимум на полгода для поиска подходящей вакансии. Претендент должен владеть немецким на уровне B2, быть не старше 25 лет и иметь достаточно средств на жизнь. Еще одно формальное требование, которое предъявляют ко всем иностранным абитуриентам в Германии: дополнительно к аттестату о среднем полном общем образовании или диплому среднего специального учебного заведения нужно проучиться год или два в вузе своей страны или немецком колледже довузовской подготовки.
Визовый вопрос
Тот, у кого есть конкретное предложение о работе, сможет получить визу на четыре года или на время, указанное в рабочем договоре. После четырех лет можно будет оформить вид на жительство. Если специалист окончит вуз или получит профобразование в Германии, а после этого проработает два года, то на вид на жительство можно будет рассчитывать сразу после этого. В перспективе процедура подтверждения квалификации должна занимать не более трех месяцев. Вопрос о выдаче визы должен решаться в течение максимум четырех недель. Работодатель может инициировать ускоренную процедуру – тогда она займет два месяца.
Смотрите также:
Рабочие профессии: кто срочно нужен в Германии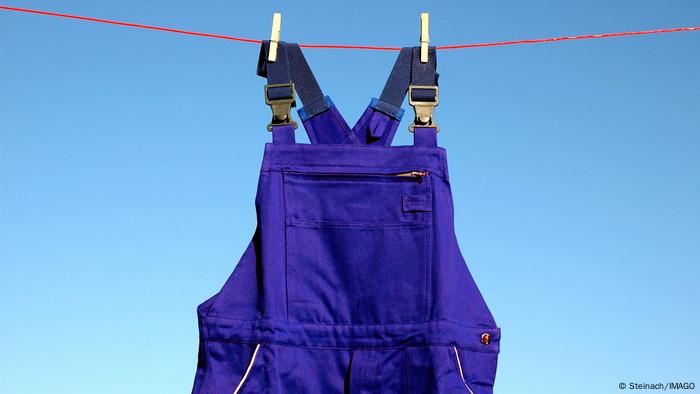 Рабочие профессии: кто срочно нужен в Германии
Позитивный список
Профессии, указанные в позитивном списке (Positivliste) Федерального агентства по труду, предполагают наличие начального или среднего профессионального образования. Иностранцы не из ЕС могут работать по ним в Германии. Каких специалистов не хватает на немецком рынке труда?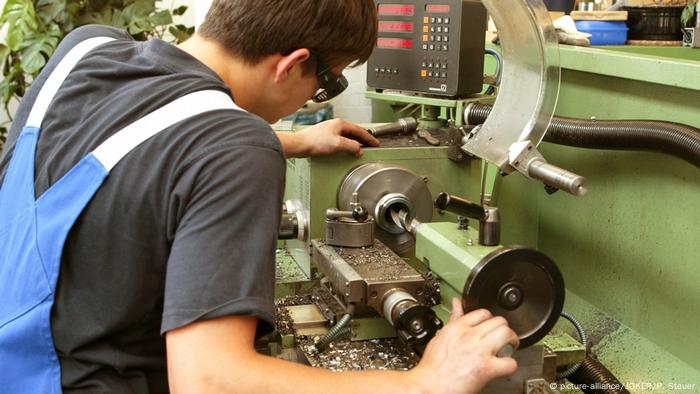 Рабочие профессии: кто срочно нужен в Германии
Работа с металлом
В Германии наблюдается дефицит кадров в профессиях, связанных с металлом. Прежде всего, не хватает квалифицированных рабочих по резанию металлов, технологов-монтажников металлоконструкций, мастеров-сварщиков, механиков-инструментальщиков.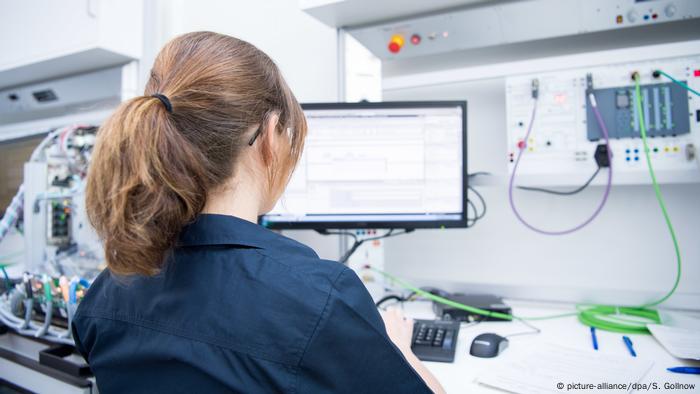 Рабочие профессии: кто срочно нужен в Германии
Электронная автоматизация
Профессии, предполагающие работу с автоматизированными системами управления, также входят в "позитивный список". Слесарь-мехатроник, специалист по электронике, промышленный технолог – этих специалистов немецким фирмам разрешается приглашать из стран, не входящих в ЕС.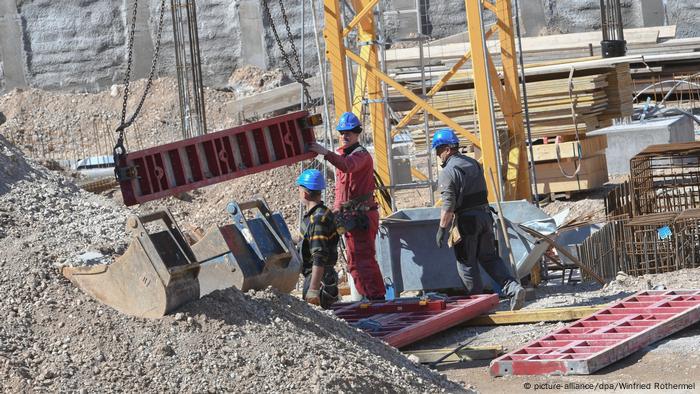 Рабочие профессии: кто срочно нужен в Германии
Строительство
Из-за строительного бума Германия активно привлекает из-за рубежа специалистов по контролю на стройплощадках, рабочих по укладке плитки, паркета, каменщиков, плотников, кровельщиков, специалистов по установке жалюзи и рольставней.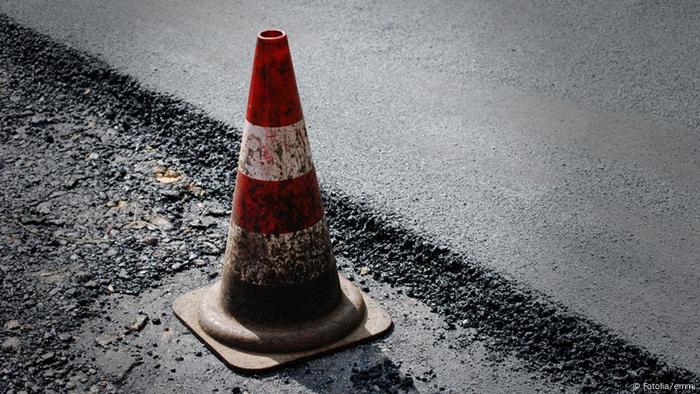 Рабочие профессии: кто срочно нужен в Германии
Строительство
Не хватает и специалистов по подземным строительным работам, строительству каналов и туннелестроению, а также рабочих по укладке асфальта, прокладке рельсовых путей.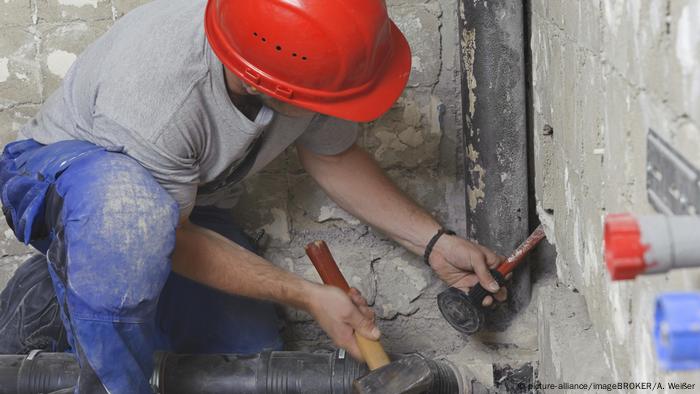 Рабочие профессии: кто срочно нужен в Германии
Сантехника, отопление, вентиляция
Нужны специалисты по монтажу и эксплуатации систем отопления, внутренних сантехнических устройств, кондиционирования воздуха и вентиляции, технологи, работающие с системами электронной автоматизации холодильных установок, специалисты по кладке каминов и печей, жестянщики, водопроводчики.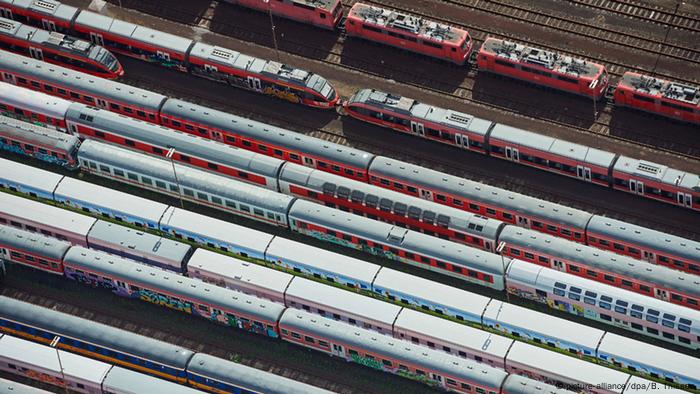 Рабочие профессии: кто срочно нужен в Германии
Сфера транспорта
Не хватает машинистов и водителей грузового транспорта, техников обслуживания автотранспортных средств, специалистов по кузовному ремонту, по работе с металлоконструкциями в сфере строительства грузовых автомобилей, а также механиков-сельхозтехников.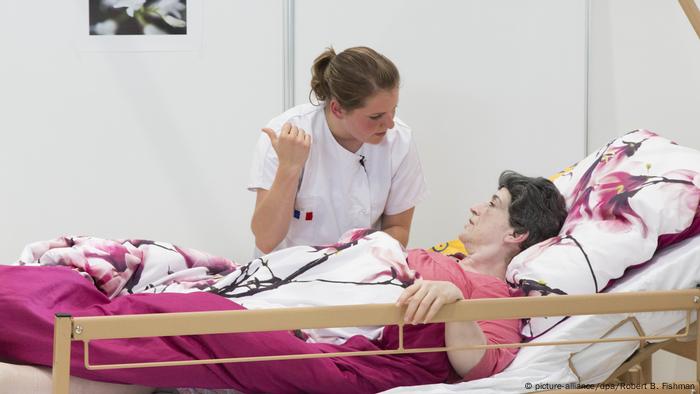 Рабочие профессии: кто срочно нужен в Германии
Медицина
Все острее нужны операционные медсестры, а также средний медицинский персонал в области оказания неотложной медицинской помощи, интенсивного ухода, гериатрии, онкологии, нефрологии, паллиативной медицины или реабилитации. Не хватает акушерок, физиотерапевтов и подиатров, специалистов по изготовлению протезно-ортопедической, реабилитационной и слуховой техники.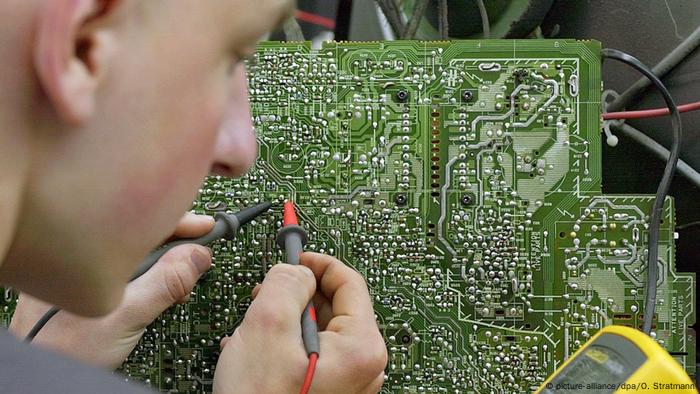 Рабочие профессии: кто срочно нужен в Германии
Сфера инфокоммуникаций и IT
Вакансии остаются подолгу незанятыми и в сфере информационных и коммуникационных технологий. Нужны специалисты по электронике и системам связи, специалисты по информационным системам, техники-электрики. Еще одна востребованная профессия из позитивного списка – разработчики программного обеспечения.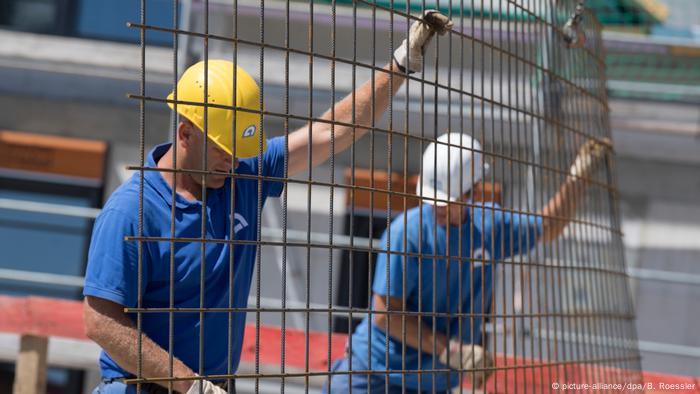 Рабочие профессии: кто срочно нужен в Германии
Требования к иностранцам
Иностранцам не из ЕС, имеющим профобразование, работать в Германии можно при соблюдении нескольких условий. Профессия должна быть в позитивном списке. Диплом нужно подтвердить в Германии. Соискатель также должен сам найти работодателя.
С 1 марта 2022 года действуют новые правила трудоустройства в Германии
Автор: Юлия Владимировна
Дата обновления: 03.03.2020
Новых правил трудоустройства иностранцев из третьих стран (не из ЕС) ждали в Германии давно. Принятие корректировок в законодательство шло медленно, с большим трудом и эмоциональными дискуссиями. С нетерпением ожидали новшеств иностранцы, желающие работать в ФРГ, и немецкие работодатели; с тревогой ожидали поляки, справедливо опасаясь перетекания трудовых потоков. Наконец, случилось – с 1 марта 2022 года поправки в профильные законы вступили в силу. Что изменилось и как работать в Германии по новым нормам – в нашем материале.
Зачем потребовались изменения?
В начале коротко о причинах изменений – это поможет понять логику самих нововведений. Суть проста: в Германии наблюдается дефицит квалифицированных работников, а все предыдущие программы «адаптации мигрантов» не дали результатов.
Сразу требуется разделить понятия высококвалифицированных и просто квалифицированных работников. Первых изменения коснуться не в полную меру, т.к. им по-прежнему доступен удобный инструмент Blaue Karte EU, а вот квалифицированным сотрудникам будет трудоустроиться значительно легче:
Во-первых, к ним отнесены не только обладатели высшего образования, но и выпускники колледжей, и имеющие профессиональное образование.
Во-вторых, и это самое главное, подтвердить квалификацию теперь можно не только дипломом, но и опытом работы по специальности.
Последнее было прописано в законах и ранее, однако отсутствовала правовая база для применения подобных способов. Теперь ситуация исправлена.
До сих пор не знаешь польского?
Скачай бесплатно пробный урок Ешко и участвуй в розыгрыше iPhone.
Через призму дефицита квалифицированных кадров и стоит рассматривать все имеющиеся нововведения.
Подтверждение квалификации
Повторимся, есть два способа подтверждения квалификации: диплом и опыт (от 3-х лет). С дипломом все относительно ясно – технология признания документа детально описана здесь.
Новшества коснулись именно признания квалификации путем подтверждения опыта. Для этого в каждой федеральной земле создан как минимум один Zentrale Ausländerbehörde (ZAB, ЦАБ), который будет заниматься данным вопросом (не следует путать с привычными Ausländerbehörde – ABH, АБХ, которые продолжают действовать в рамках своих полномочий). Одновременно ZAB переданы и права по первичному (предварительному) согласию на выдачу виз иностранцам!
Заявленная схема выглядит так:
Работодатель и работник находят друг друга дистанционно и договариваются о трудоустройстве.
Иностранец уполномочивает работодателя провести от его именно процедуры, связанные с трудоустройством.
Работодатель обращается в ZAB, инициируя начало проверки, и оплачивая пошлину в размере 411 евро. ZAB в сжатые сроки проводит не только проверку, но и необходимые согласования с другими ведомствами, например, Агентством Труда, если это необходимо.
Zentrale Ausländerbehörde, в случае положительного решения, оповещает посольство Германии на родине иностранца, о своем согласии на выдачу визы специалисту, а также о т.н. «предварительном согласии» признать соискателя квалифицированным специалистом.
Работодатель отправляет иностранцу «предварительное согласие» и другие необходимые документы. Посольство приглашает соискателя на собеседование. На все вышеперечисленные этапы дается не более трех недель.
Соискатель приходит на собеседование, принося, кроме прочего, документы о квалификации, для чего собирает, переводит на немецкий и отправляет работодателю документы, подтверждающие опыт (договора, трудовую книжку и т.п.). Оплачивает необходимые визовые сборы.
В случае положительного решения, визу иностранец должен получить в течение 3 недель.
Процедура называется «ускоренным подтверждением квалификации», и, как видно, планируется растянуться не более чем на 6 недель. Еще раз повторим, инициирует ее работодатель, заключив с ZAB соответствующий договор, и оплатив услуги. Это не исключает возможности прежних способов, когда иностранец сам инициирует и проводит процесс проверки.
Отменен приоритет немцев
Не менее важна отмена т.н. Vorrangprüfung – приоритетной проверки. Ранее, в случае желания нанять иностранца, специальные органы проверяли сначала возможность трудоустроить немца, потом гражданина другой страны ЕС, и только следом доходила очередь до иностранца из третьих стран. Этот порядок отменен.
Теперь для начала процесса трудоустройства иностранца достаточно согласия работника и работодателя. Время на оформление должно сократиться многократно.
Positivliste и профессии дефицита более неважны
Напомним, эти списки публикуются государством, и указывают на перечни профессий, которые необходимы в Германии в данный момент. Ранее трудоустраивать иностранцев по упрощенным схемам можно было только на эти должности. Этот фактор так же отменен – теперь квалифицированного работника можно оформить безотносительно каких-либо списков.
Виза для поиска работы или поступления в учебное заведение
Ожидаемым нововведением стали визы и ВНЖ для поиска работы / поступления в вуз (или другое учебное заведение). Это разрешения на пребывание, которые могут быть выданы на ограниченное время (учеба – полгода и только для лиц моложе 25 лет, работа – до полугода) и без наличия оснований (самого факта трудоустройства или зачисления в вуз).
При этом придется подтвердить достаточность средств, место жительства и прочие необходимые для жизни в ФРГ параметры. При смене оснований (фактах трудоустройства или зачисления в учебное заведение), АБХ вправе изменить / продлить ВНЖ, не заставляя иностранцев покидать Германию.
Отчет работодателей
Появилось и требование к работодателям сообщать в Arbeitgeber die Ausländerbehörde о досрочном увольнении работников в течение 4 недель с момента разрыва отношений. Для работников это важно, т.к. при отсутствии нового трудоустройства и информировании АБХ, виза / ВНЖ могут быть аннулированы.
Что из ожидаемого не появилось?
Много говорили о смягчении языковых требований, однако на данный момент по всем вышеперечисленным основаниям, связанным с трудоустройством, требование знания немецкого языка сохраняются.
Пока не изменились и минимальные требования – это уровень В1 общеевропейской градации. Будут ли в дальнейшем какие-либо корректировки в этой области пока не известно.